Multi-port installation
Version number:
Turning the computer into a High Volume document converter
As of version 15.41, the Black Ice Printer Drivers are capable of installing multiple ports for the demo period, creating a high volume document converter solution.
Single Printer Parallel Port configuration offers the similar performance in document conversion as the Parallel Multi-printers, although it only has one Printer.
System Requirements
To make sure the Printer Drivers can take advantage of the system resources, it is recommended to have at least one CPU core per port. For example: When converting with a Printer Driver with three ports simultaneously, 3-4 CPU core is recommended in the computer.
Adding multiple printers
Within the demo period, the Black Ice Printer Driver allows you to have three multi-ports on the same computer. Multiple numbers of ports can be registered with multi-printer license. For obtaining a multi-printer license, please contact sales at sales@blackice.com or +1 561-757-4107.
To install 4 and more multi-ports on one computer, please activate Printer Driver by launching the Printer Manager as Administrator from the desktop. Register the installed Printer Driver by clicking on the Register… button on the General tab.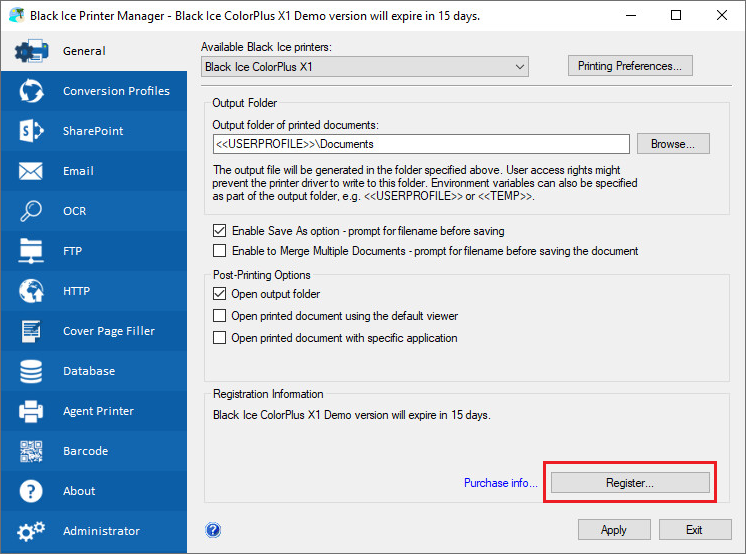 To add multiple numbers of ports on the system, beside the already installed ones, start the executable installer of the Black Ice Printer Driver.

The installer will detect the already installed Black Ice Printer Driver, and offers to add more ports.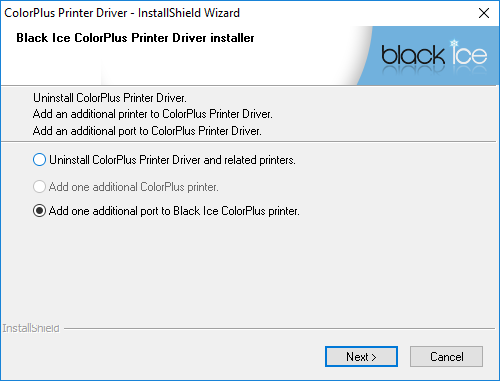 Select the Add one additional port option and click on the Next button. The following window appears if the additional printer was successfully added: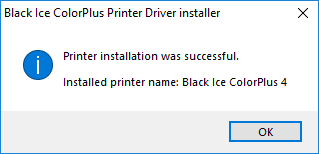 The port is successfully added and ready to be used.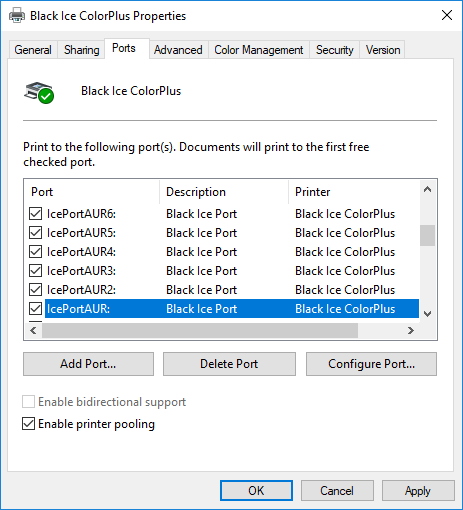 To add more ports, start the executable installer again and repeat the procedure.