The Print2Email has the capability to import contacts from Gmail, Yahoo, or Live mail, from CSV files, or from Active Directory to the Personal Address Book or into Global Address Books. For advanced users, one can import contacts into the Broadcast List.
To open the Address Book, start Print2Email and navigate to the Address Book option on Print2Email's user interface.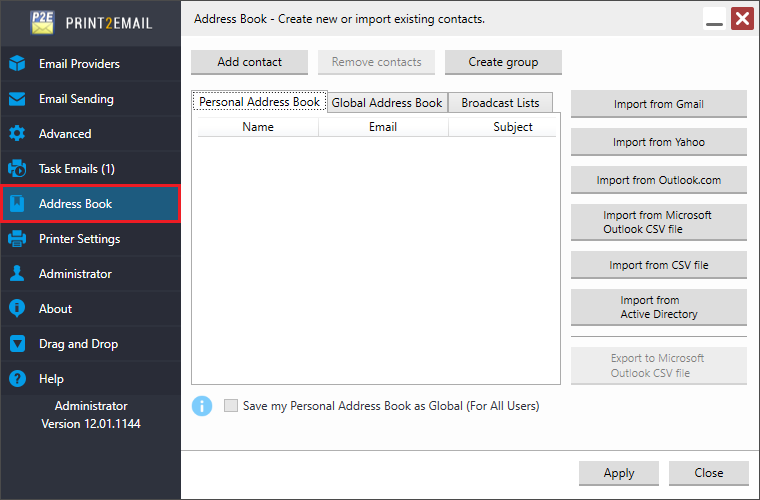 When using Print2Email with Outlook or MAPI compatible client and clicking on the Address Book, the Outlook or MAPI Address Book appears.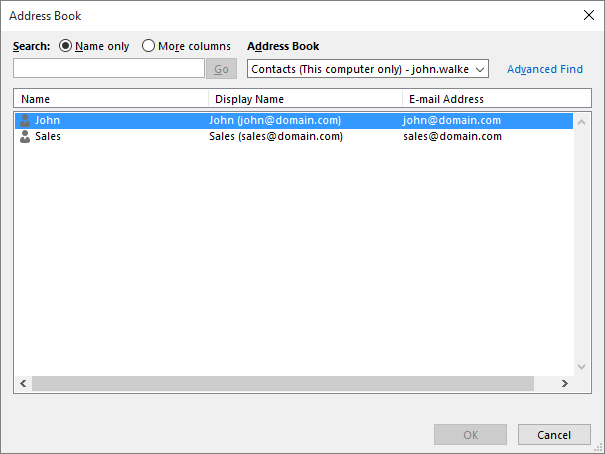 The user can add and delete Print2Email recipients in this window. Use the contact list as in Outlook or Live Mail.
When using a predefined email provider, such as Gmail or Yahoo, then a custom Address Book appears with multiple options to import addresses from Gmail, Yahoo, Live mail, or from a Comma separated (.CSV) file.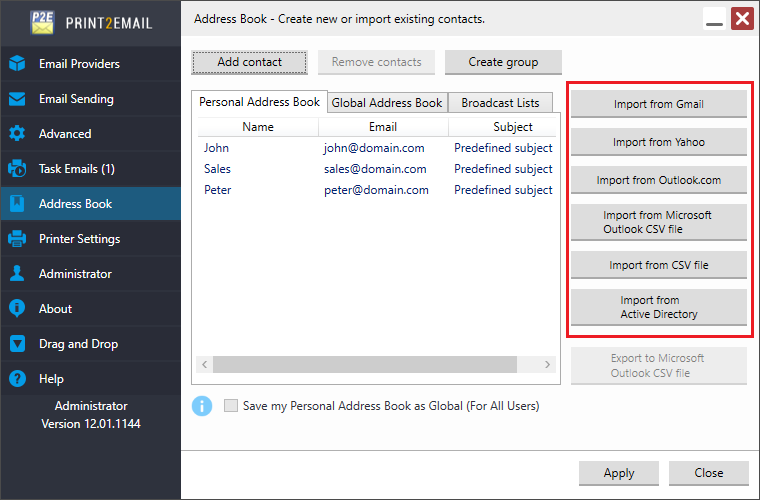 Please see the Print2Email manual for importing options:
Import from Gmail
Import from Yahoo
Import from Live mail (Hotmail)
Import from Microsoft Outlook CSV file
Import from CSV file
Import from Active Directory