The Print2Email can be configured to extract the text from the printed document added to the email body and send the email without any attachments. This feature is very use full to send out notifications, customized letters, marketing information, and template document for a selected list.
Configure the Print2Email, please navigate to Print2Email > Advanced tab > enable the Text-Only Email without attachment option.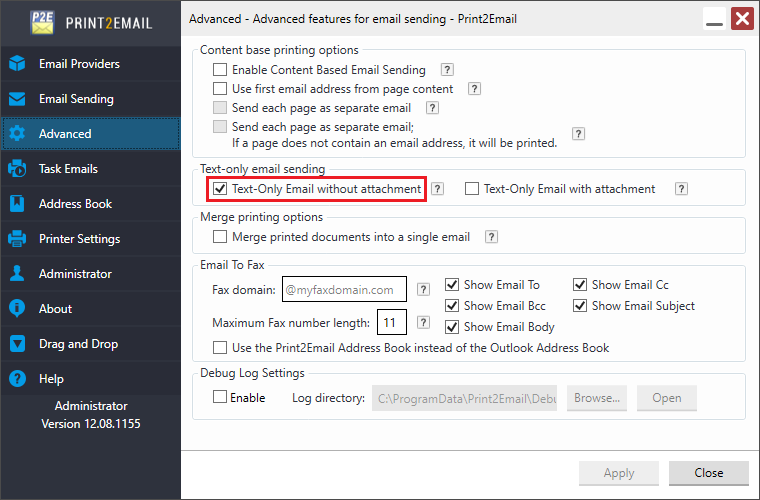 From now on, when the user prints a document to the Print2Email when the print job has finished the email sending dialog pops up with the extracted text.