Users can configure the Print2Email to use the Thunderbird email client for sending emails when printing to the Print2Email printer.
Please navigate to Print2Email > Email Providers > select the Outlook or MAPI compatible client option and uncheck Ask for the provider every time when sending an email checkbox. Please make sure that Thunderbird is the default email client on the system.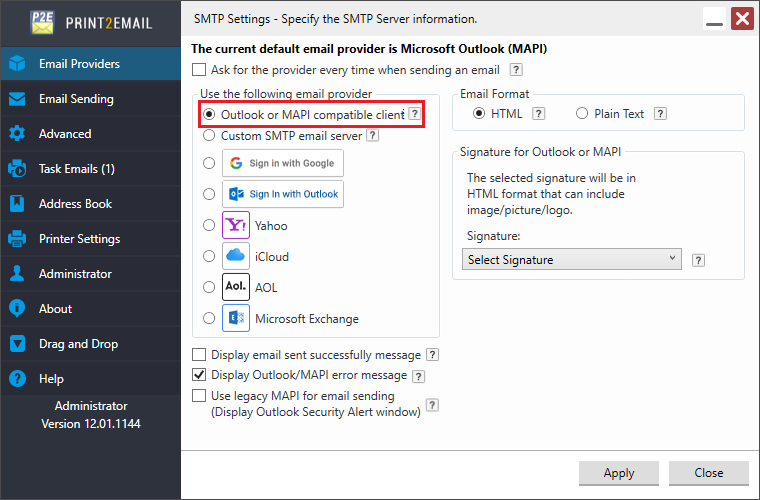 Click on the Apply button to save the changes.
From now on, every printed document by Print2Email will be opened in Thunderbird to let users send the printed documents in email quickly and easily.
NOTE: The "Send all emails automatically to the same email address" and "Prompt the User only for email address" features are not supported when using Thunderbird.