The Print2Email can be configured to use Yahoo for email sending whenever the user prints a document to the Print2Email printer. To do so, please navigate to Print2Email > Email Providers tab > Select Yahoo and uncheck Ask for the provider whenever sending an email checkbox.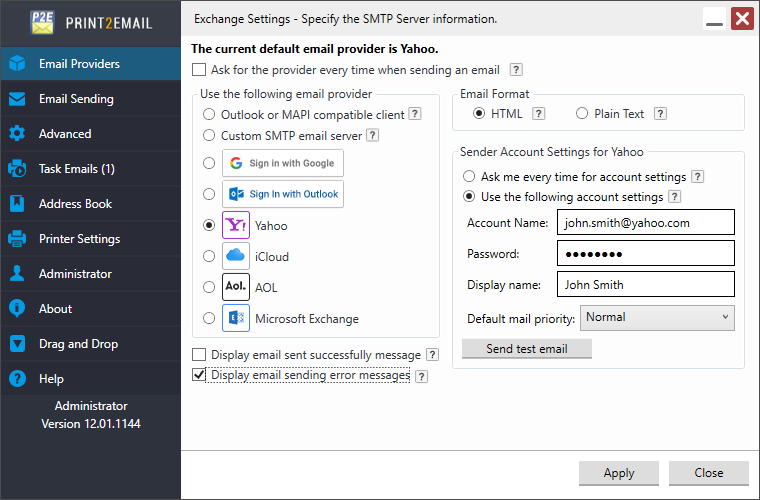 When finished configuring, click on the Apply button to save the changes.
From now on, every printed document by Print2Email will be sent with the configured Yahoo account.
NOTE: The Yahoo email provider does not support saving emails into the Sent folder.
If the following window appears during email sending, please follow the link on the message box to generate an App Password.

On the appearing webpage, please select the Generate and manage app passwords option.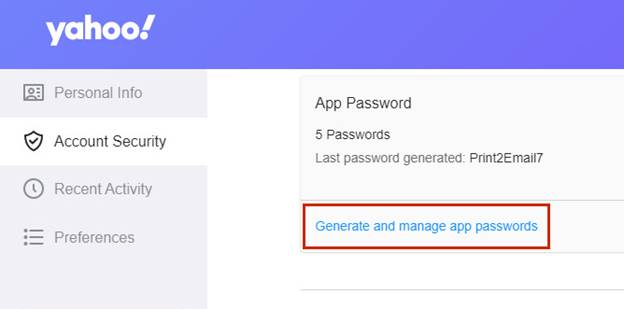 On the following window please enter "Print2Email" or similar, then click Generate Password.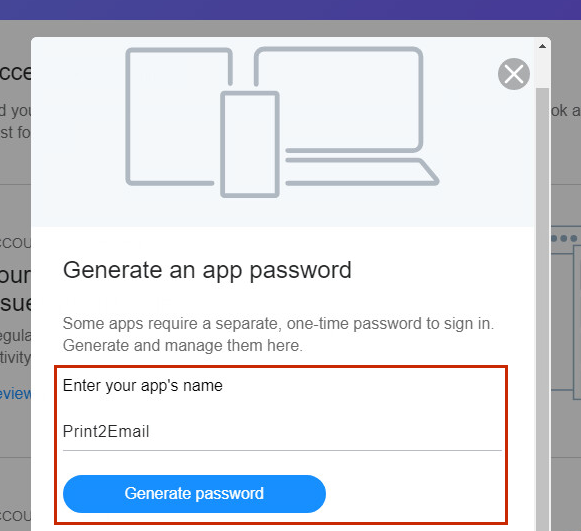 Make sure that you save the app password for later use since it cannot be revealed again.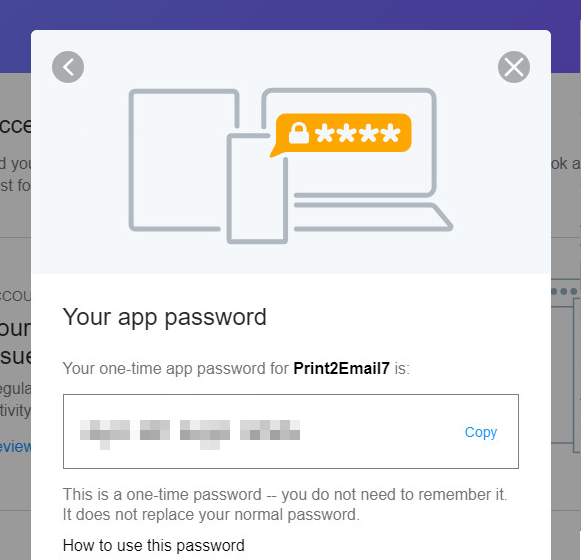 Paste the copied app password to Print2Email's password field.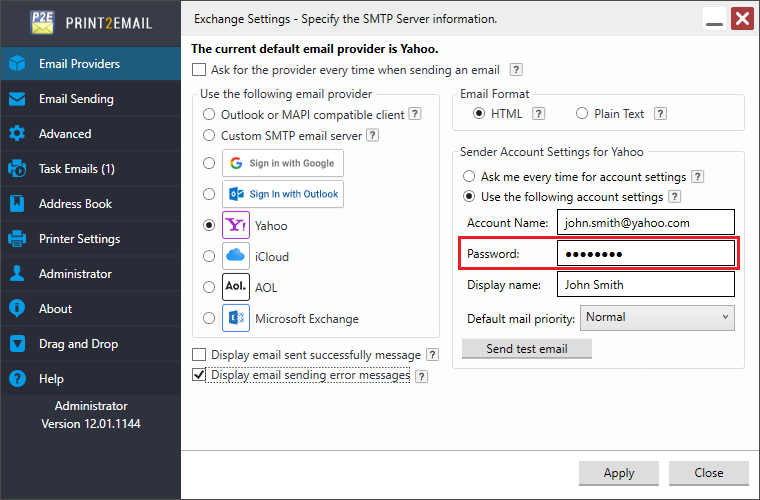 Try sending an email with your Yahoo account.