IceViewer HTML5 Document Viewer
Access and Edit Your Documents on-the-go
Complete Document Viewing solution right in your browser! Access and Edit Your documents from any desktop computer, tablet or smartphone with a simple web browser.
What are the key benefits of using IceViewer?
Can be accessed and used from desktop computers, tablets, or smartphones, all you need is a supported internet browser.

Supports TIFF documents, which is the most commonly used file format for Medical records, Faxes, Social Security, Disability records and Legal documents.

Upload, open, view, annotate and save PDF documents.

Has built-in document management system capabilities, allowing users to edit, upload, or open documents uploaded by other colleagues.

Is HIPAA compliant for medical documents, meaning IceViewer has the capability to store every document in a secure database on a server, and transmit the document to the user without having to store anything on the local PC's hard-drive.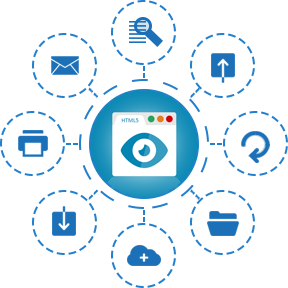 Built-In Administrative Panel for Site Owners
To customize the IceViewer, Site Owners no longer need to edit complicated configuration files! Under the hood, IceViewer has a complete Administration panel, where Administrators and Site Owners can configure the following:
User Interface: Which icons and features appear/available for the Users

Shared Folders: Add/Edit/Delete Shared Folders where documents can be stored

Users: Add/Edit/Delete Users who can access the IceViewer website

Email Sending: Email Sending preferences for sending documents via email

Database: Database connection preferences, where the IceViewer documents are stored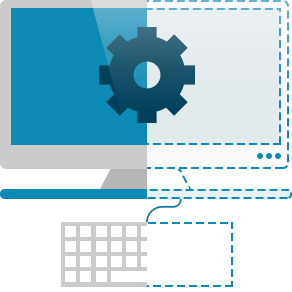 Application Programming Interface For Developers
IceViewer comes with a sophisticated API as well. This allows developers to interact with the application without having to open a web browser on the computer.
The dozens of built-in APIs can be used for several occasions, including the following: Authentication, Document Viewing, Editing, Sharing and more.
Authentication and Login

Document Viewing, Editing, Saving

Downloading, Emailing and Sharing Documents

OCR, Page Rotation, Document Cleanup

Getting Page and Document Information, including Annotations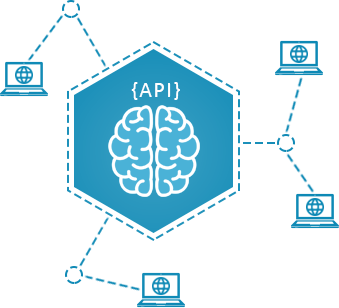 Annotations to easily comment and mark up documents
What are annotations? Annotations are objects that are graphically displayed on the document. Annotations add additional information to the document or emphasizes or redacts a specific part of the document.
For example: Comment annotations can be added to the document, to make a comment on a page, or on a specific paragraph on the page, while redact annotations can be used to redact sensitive information, specific text or paragraphs from a document.
IceViewer Includes the following annotations: Text, Comment, Note, Highlight, Redact, Rectangle, Rounded Rectangle, Ellipse, Line, Arrow, Stamp, Rubber Stamp, Timestamp and Signature.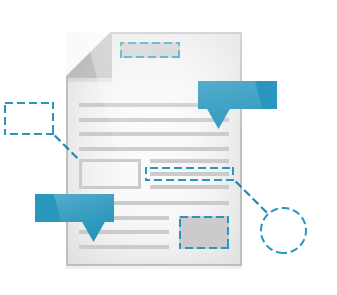 Intelligent Redact to protect information
IceViewer comes with a built-in feature to automatically redact sensitive information from documents.
The intelligent redact is extremely useful to redact sensitive or personal information from scanned documents before handing it over to third-parties.
IceViewer can redact the followings automatically:
Social Security number

Credit Card number

Phone number

Email address

Date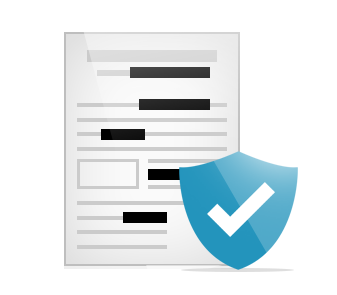 Major benefits of using IceViewer:
Access documents from Desktop, Tablet, Phone with a simple Internet Browser
Supports Internet Explorer, Edge, Chrome Browsers
Supports TIFF, TIF, FAX, PDF, PNG, BMP, JPG documents
Upload, Download, Print, Share and Email Documents Easily
Rotate, OCR, CleanUp Documents
Search, Redact Sensitive Information
Intelligent Redact For Social Numbers, Credit Cards, Emails and More
Advanced Document Cleanup Features for Scanned Documents
Comment, Note, Stamp, Signature Annotations and More
Advanced Administrative Panel for Site Owners
API For Developers and Easy Integration
The IceViewer HTML Viewer can be self-hosted on the following platforms:
Windows Server 2019 (64 bit)

Windows Server 2016 (64 bit)

Windows Server 2012 R2 (64 bit)

Windows Server 2012 (64 bit)

Windows Server 2008 R2 (64 bit)

Citrix* XenApp (Citrix Presentation Server), XenDesktop

VMware VCenter

Microsoft RemoteApp, Microsoft Hyper-V, Hyper-V VDI
* Please call for special licensing.